Adams Litho Finds Success in Adding Services to Fulfill Clients' Growing Demands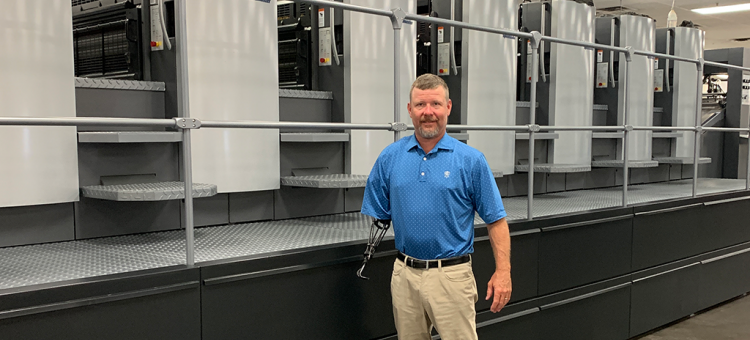 You've got to diversify, or you'll be on your way to going out of business. That's the driving force at Adams Litho, based in Chattanooga, Tenn., according to its president, Wyatt Hogue.
Adams Litho got its start seven years ago as a purely offset-based commercial print shop. But it quickly started acquiring customers with application needs that extended beyond what their lithographic presses were capable of producing at the time. At first, says Hogue, they went the outsourcing route.
Wide-format was the first big area Adams Litho started to grow outside of its commercial offset roots, and Hogue notes, "we were sending all the workout — and losing control of it. So five or six years ago, we installed a flatbed printer and a cutter."
The issue, he explains, wasn't that his company didn't have great trade printers to outsource jobs, it was more so that his shop was finding that the wide-format and offset work were going hand-in-hand, with projects requiring printed work from both sides at the same time. "If they're late, then one piece isn't complete," Hogue notes. "We've had great vendors; there's no question about that. But what happens if there's an issue? We lose all this time going back and forth that we just can't afford to lose."
And that was the beginning of Adams Litho's journey toward diversification. Today, the shop embodies the definition of "convergence," with the ability to run everything from offset to digital, wide-format to specialty finishing, and it even offers online storefront and fulfillment services. In short, Adams Litho has transformed from a traditional commercial printer into a one-stop-shop to meet the needs of its high-end clientele.
read more/source: https://www.piworld.com/article/adams-litho-adds-services/