Domtar Celebrates 170 Years of Manufacturing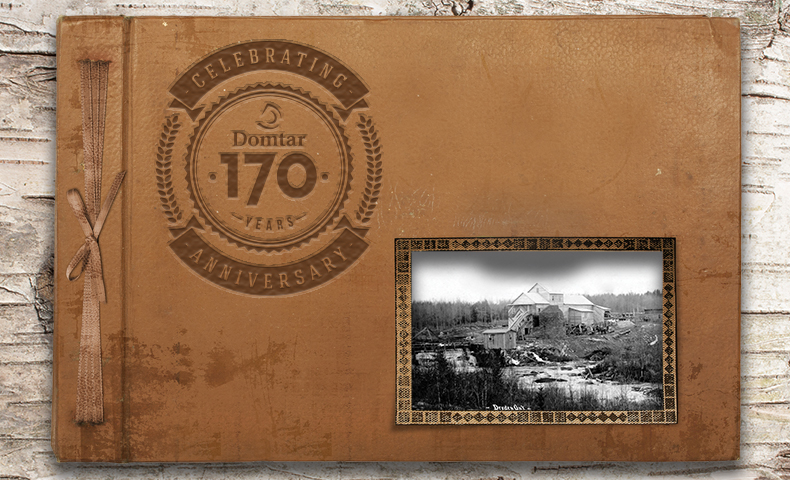 Every story has a beginning, and Domtar's began in 1848 with a man named Henry Potter Burt, who built a business in England treating lumber to prevent decay. Today, thanks to his vision, Domtar celebrates 170 years as a global manufacturing business.
Burt's business grew along with the demand for railway ties and wharf pilings in Europe and North America. This led to the creation of Dominion Tar and Chemical Company in Canada in 1903 and set a course for Domtar's future as a global manufacturer of industrial, business and household products.
Through our enduring values of agility, caring and innovation, Domtar evolved, producing chemicals, construction materials, kraft and fine paper, and absorbent hygiene products. Now, almost two centuries after our humble beginning, we are a leading global manufacturer. With nearly 10,000 employees serving customers all over the world, we're committed to turning sustainable wood fiber into useful products.
As Domtar celebrates 170 years of manufacturing, Midland Paper is proud of our association with this great company. To learn more about this important milestone, please click the link below or contact your Midland Paper sales or customer service representative.
read more/source: https://newsroom.domtar.com/domtar-celebrates-170-years/