Eat, Brand, Love: A "Ri-donk-ulous" Restaurant Branding Story
"Ri-donk-ulous." This is how Test Monki's chief creative officer and principal Suzy Simmons describes the public's reaction to the firm's brand design for Huti's 5, a free-fire grill serving South American–inspired cuisine. "We'll have people who stop in the studio to tell us about 'this great new restaurant' that they just had lunch at, and how every touchpoint was so well thought out, not realizing that Test Monki designed the brand," she says.
Test Monki, a design firm that specializes in strategy, experiential marketing and design, was challenged to bring to life a high-energy brand that millennials would love, around the concept of serving fresh, healthy food at an affordable price. The creative team pulled inspiration from both the owner's culinary adventures and the beloved donkey on his ranch, the latter of which had served as the restaurateur's own inspiration to do the hard work required to get an eatery off the ground. With this in mind, Test Monki created the donkey character Don Kee Huti (playing off of Don Quixote).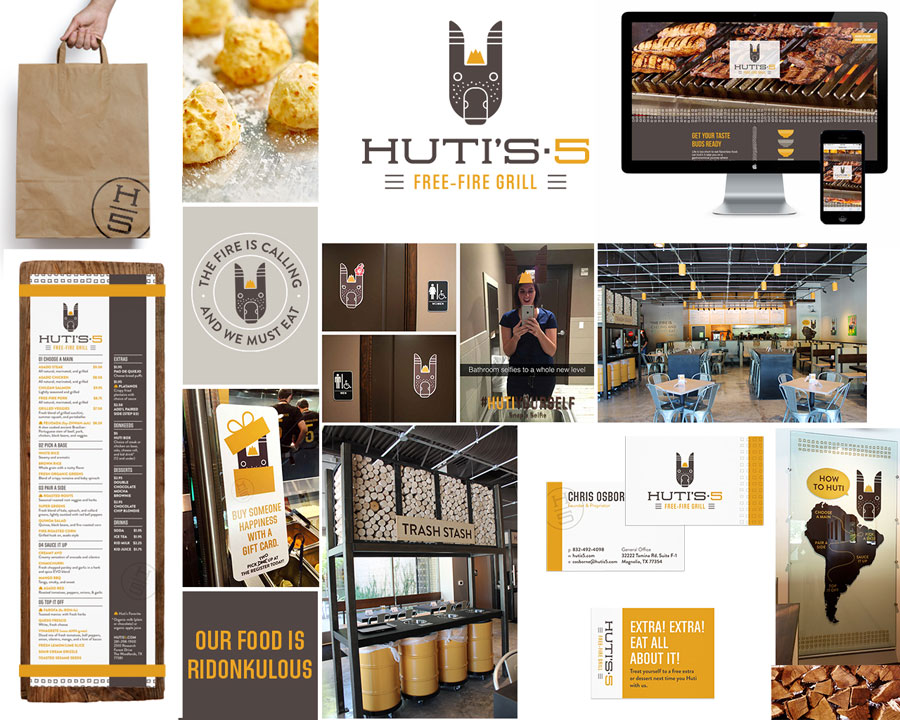 PROJECT: Huti's 5
FIRM: Test Monki, The Woodlands, TX
CREATIVE TEAM: Suzy Simmons (creative director/principal), Gabby Nguyen (design director), Yiwen Lu (senior designer), Julie Pelosi (web designer), Brad Petak (principal)
CLIENT: Huti's 5 Free-Fire Grill
The locals aren't the only ones taking notice of this unique brand experience. Logo Design Awards judge Bill Gardner, president of Gardner Design, selected this project as one of 10 best identity applications, and HOW readers selected it to receive the Readers' Choice award. "I'm always a sucker for a bit of whimsy, and any time a designer can keep a client from becoming too full of themselves," Gardner says. "The interactive nature and applications of the Huti have been distributed in the restaurant sparingly but just enough to be effective. Praise also to the design team for cost-effectively finding a way to implement the theme without relying on costly fabrication."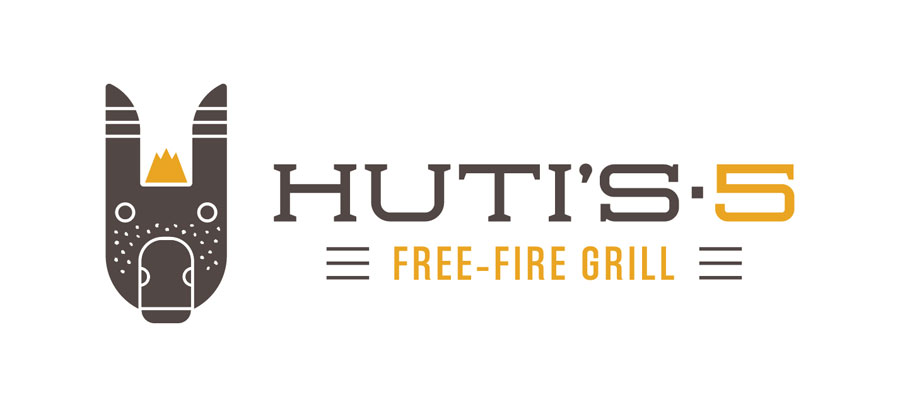 The team's biggest challenge was setting Huti's 5 apart in a town brimming with new restaurants. This meant pairing an authentic story with an unforgettable brand experience—one people would connect with emotionally, and thus want to share with friends and family. As Gardner points out, Test Monki succeeded by creating "an unexpected mascot and application for a unique restaurant trying to define a new niche."
Simmons says the project was a delight. "This project was amazing to work on not only because it was a restaurant (and we're all foodies), but [because] we were involved from the beginning and consulted on almost everything from paint colors to Don Kee Huti's whimsical voice," Simmons says. She adds that in the short time it's been open, Huti's 5 has received an overwhelming amount of brand love and awareness." And that is something to be proud of.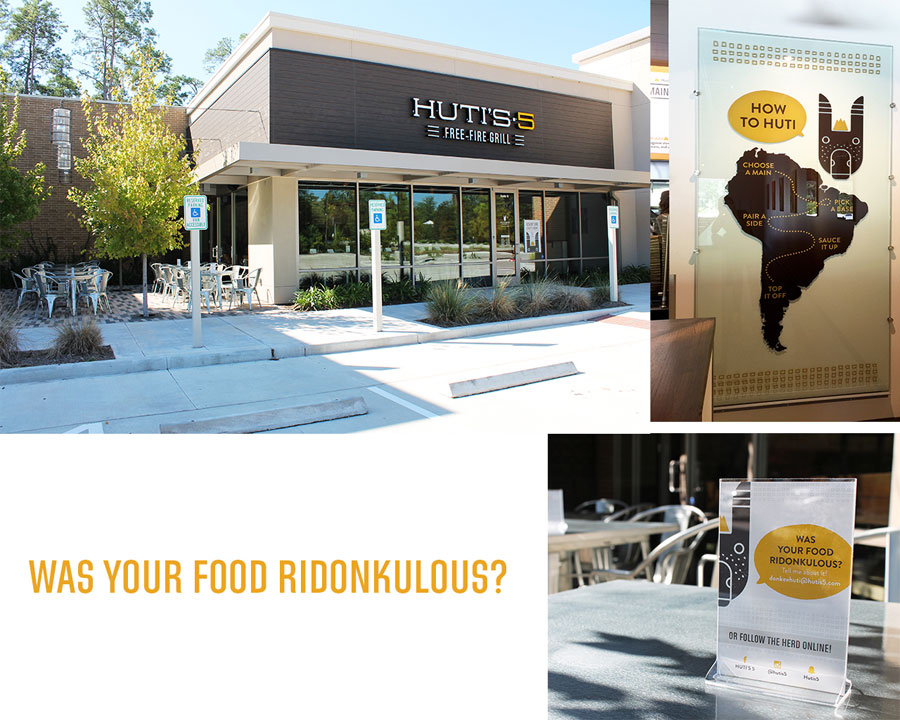 read more/source: http://www.howdesign.com/design-creativity/projects-profiles/eat-brand-love-restaurant-branding/