Finding Success with Wide Format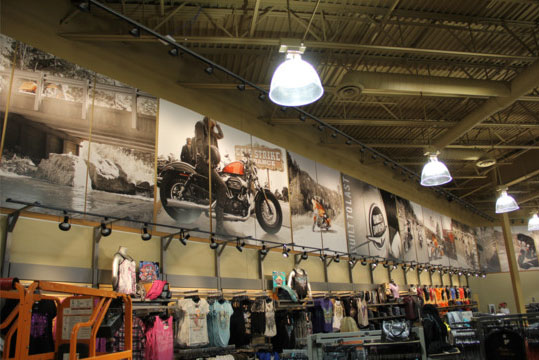 For most modern commercial printers, the market has been shifting for a few years now. Print buyers are often looking for more than just thousands of copies of the same brochure or poster, and new technologies have opened up ways for printers to provide far more types of print materials.
Wide-format, in particular, has opened up new possibilities for printers. And while there are plenty of shops out there that specialize in nothing but wide-format work, there are also plenty of commercial printers with long, distinguished histories in the industry who are finding great success with new technologies.
Simpson Printing is one of those shops. With two locations in Rapid City, SD and Gillette, WY, the company has been family owned and operated since 1965. When Jon Simpson's father took over the shop in 2007, they took inventory and realized they were running a lot of old equipment from the 1970s. Which still worked, but it was time for an upgrade. Simpson, who is the current vice president, noted that they first bought a new Heidelberg six-color machine in 2008, with bindery equipment following. They made some investments in digital cut-sheet machines, and had a growing small press department as well. But three years ago, they decided it was time to get into large format work as well.
read more/source: http://www.printingnews.com/article/12168234/finding-success-with-wide-format