Designer Takes Fight Against Opioid Crisis To Streets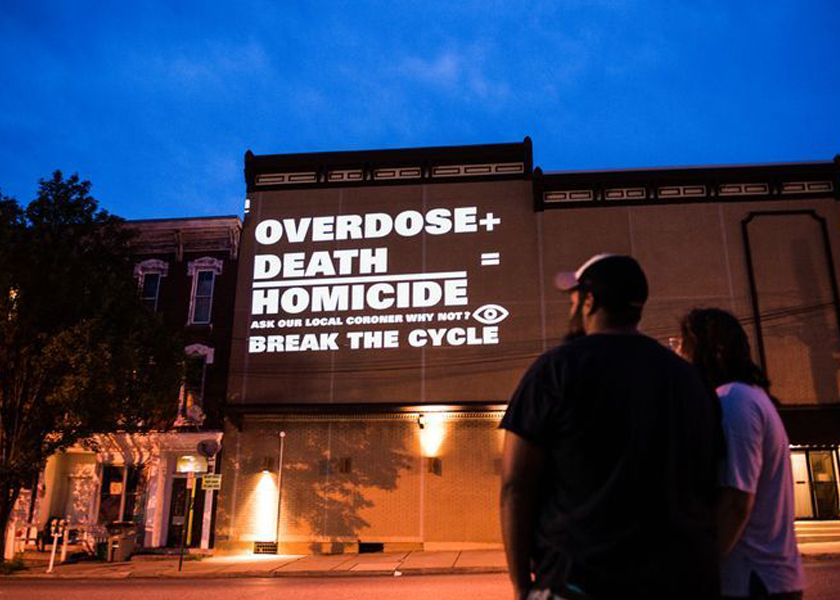 Adam DelMarcelle, a student in the MFA in Graphic Design program at VCFA continues to work on a compelling project in his hometown of Lebanon PA. Called "What Heroin Sounds Like," the campaign has recently expanded to include guerrilla projections put up on buildings around his hometown.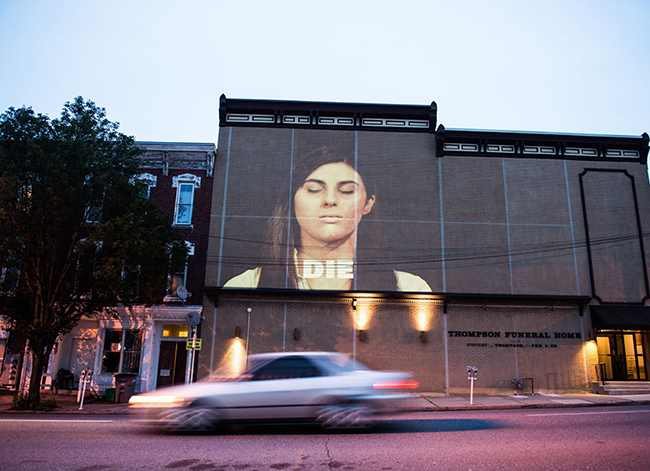 His goal is draw more attention to the opioid crisis gripping his community and many others nationwide. DelMarcelle motivation is personal: brother passed away from a heroin overdose and, ever since, he has devoted his work at home and at VCFA to addressing the epidemic. This includes travelling to Washington DC in late summer to hand deliver to The Library of Congress three "What Heroin Sounds Like" prints for their fine prints permanent collection. He was named as a 2017 GDUSA Student To Watch earlier this year.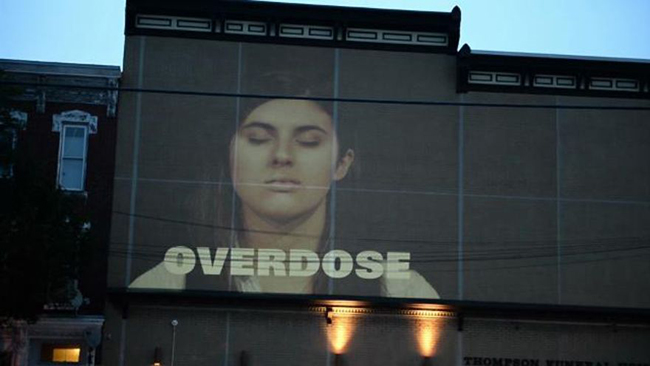 read more/source: http://gdusa.com/news/designer-takes-fight-against-opioid-crisis-to-the-streets